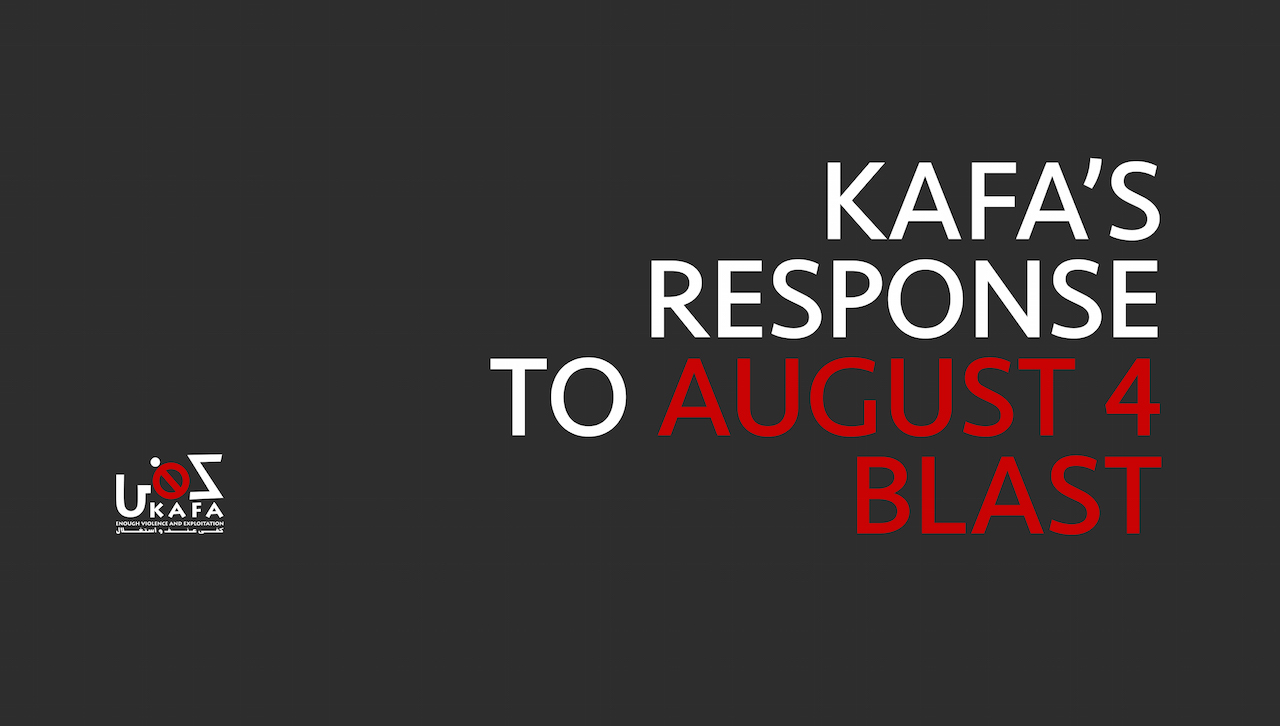 The August 4 blast had staggering repercussions on everyone in Lebanon. Whether physically, economically, or emotionally, the explosion affected nearly everyone in the nation. In times like these, it's important to offer assistance to the most vulnerable members of society. Today, Lebanon is going through a major turmoil, facing multiple crises of different natures, namely the financial downturn and the global COVID-19 pandemic.
In Lebanon, women and children are considered to be the most vulnerable members of society: women victims of domestic gender-based violence and abuse, women breadwinners, migrant domestic workers (MDW), and victims of human trafficking...
KAFA's mission is to help women and children and cater to their needs through multiple channels and services. However, post blast, things have changed drastically and special measures had to be taken to ensure physical, emotional, mental, and economic wellbeing of the affected groups. KAFA's various units carefully came up with exceptional ways to increase their outreach and help as many vulnerable women as possible.
The Support Center, the Child Protection Unit and the Anti-trafficking unit at KAFA were quick to action when the explosion first hit. The teams immediately contacted KAFA's beneficiaries living in the affected areas to check over their needs. In this vein, they established a needs assessment list. The assessment showed that many beneficiaries had lost their jobs, were displaced due to their homes being destroyed, some lost their breadwinners and some were even physically injured by the explosion and needed hospital visits.
KAFA's Response to August 4 Blast